Blogs and Articles Written By Randy

The Bow, Danger Zone!
By Randy Boone
Sitting on the bow of your boat while underway is the worse place you or your passengers can sit. It only takes a small bump and a half a second to send you over the bow, under the boat, and into the propeller or the rudder assembly.
Many States have outlawed bow riding, and for a good reason. The number one boat is the pontoon boat. Sitting on the front railing, and sadly, the main victims are children.
This subject came to my attention when a friend's daughter fell off of the front rail of a pontoon boat and was instantly killed when the propeller struck her. It happens more often than we think. As a boat operator, you are responsible for every person on your vessel. Stay Focused and Stay Safe!
Maryland joins many other states making it illegal to ride on the bow of a boat.
__________________________________________________________________________________
The 2015 Recreational Boating Statistics Show Grim Results For Those Not Wearing Floatation
By Randy Boone
The U.S. Coast Guard's 2015 Recreational Boating Statistics For 2015
This report shows 4,158 accidents. Out of these accidents, 626 people died, 2,613 were injured, and there was 42 Million dollars in damage. This is recreational boaters!
Of these deaths, 76% drowned and 85% of those who drowned were not wearing floatation. These deaths and injuries occurred mostly on small boats less than 21 ft. in coastal waters less than 20 miles from shore.
After years of showing these same statistics year after year, people still refuse to wear life jackets in a boat. The vests made today are very non-intrusive.These statistics do not lie, you are not safe just because you have a small fishing or ski boat and are within 20 miles of shore.

They're Wearing Flotation In The Boat, But Are Your Children Really Safe?
By Randy Boone
Placing a foam life vest on a child and not wearing one yourself while on a boat is really not a good idea. Here are some reasons why:
First of all, you are not setting a good example for your children when you require them to wear a life vest and you do not wear yours. You have them wear a life jacket for two reasons; It's the law, and of course, you want your child be be safe. But are they really safe if you (the parent) are not wearing your flotation?
Parents may believe that they can get into their life vest if "something comes up" but the problem is, when something comes up, you will (instinctively) go to your child and you may not have time to get to your life jacket, much less get it on before you go in. If you attempt to put the life vest on while in the water, there is a chance that you could lose visual contact with your child once you finally get it on.
Your thought process when you board the boat may be, if anything happens, I will run over to where the adult life vests are stored. Or I will grab the life vests from under the seat and put it on if anything comes up. But the problem is, most of the times that "something comes up" (where flotation is needed), it happens so fast that you find yourself sitting in the water before you even know what happened.
Many believe that because the water is calm when they leave shore, it will remain calm, even off shore, less than a mile. But once you get into the heavier choppy seas, you will know that you are no longer in coastal water. The other issue is wind and coastal conditions, which can change on a dime. You can be in calm conditions with sunny skies and one ugly cloud in the sky. But should that single cloud come over your boat, there is a good chance that it could produce rain and heavy seas. This is called a rain squall and they can be very dangerous. It can be a nice sunny day out with that one rain squall moving around. If the rain squall happens to go over you, it will act as an isolated storm and can actually produce very rough seas under the cloud.
The most common small boating accident involves the 'sudden on-set' scenario, where things are going great one second and then you are suddenly thrust into a potential life threatening situation. A flash fire, hull strikes, grounding, man-overboard, or even a sudden capsizing. Did you know that there are over five hundred small boat capsizes each year within the continental United States? That's a phenomenal amount of flip overs in both lakes and coastal areas around the U.S.!
If you go into the water with only the child wearing a life jacket, you will naturally hold on to that child. Not just to keep him with you, but also to use his or her flotation to help keep your head above the water line. In the beginning you may be able to stay on the surface by kicking your feet, but if you are holding onto the child's lifevest, you are going to create downward weight on the bladder, causing it to submerse.
It would take less than a three foot swell to submerse the child's head if you are applying extra weight to his life vest. It cannot support both of you. A child's foam life jacket will only provide 12-15 lbs. of buoyancy. The larger adult foam life vest will only support an adult in calm coastal waters. But move offshore with swells three feet or higher, and your heads will bob under water each time you reach the trough (bottom of the swell). That's your physical weight moving downward against fifteen pounds of flotation buoyancy.
The other issue you face, is that without flotation, you cannot perform the heat lessening procedures that may be needed in waters colder than 70F degrees. That's right, your child's life vest will not allow you to bring them up close to you to share heat without submersing his head. Why not try it next time you are at a pool? Try to simulate swells the best you can. Put a foam vest on your child (perferably one who is comfortable with being under water), then grab hold of them while trying to stay on the surface in the deep end. You will see that even in a swimming pool, just how little buoyancy a child's foam life vest will provide for the two of you.
Now factor in both parents not wearing their life vests and trying to stay on the surface while holding onto a child in a vest. If both parents are wearing flotation, they could do a "group hug" or huddle by locking arms (with child in the middle) and keeping their body heat in the middle of the huddle. By having flotation, they can concentrate less on staying on the surface and more on preserving everyone's body heat which will unfortunately continue to sowly dissapate as time goes by. This huddle position will also provide a much larger search target for both air and surface searchers.
There were 418 recorded drownings in the United States in 2014. Of these drowning victims, 337 were not wearing life jackets. Believing that you can stay on the surface by holding onto your child's life jacket is dangerous for both of you. Set the example, stay safe, and promote safe boating practices that says, everyone wears flotation on this vessel!
Safe RB
_____________________________________________________________________________________

An

ELT

Is A Good Safety Feature, But Are You Using It's Full Potential?
By Randy Boone
We know that when an ELT or PLB is activated it will alert search and rescue of your demise. But did you know that you can place additional information on the registration form that can help them find you and even extend your search time?
In the remarks section of the registration, it is a good idea to list all safety equipment that you carry on board your aircraft. By doing this, the CG can better determine your possibility of survival (POS) and probability of detection (POD) score.
For instance, if you list that you wear life jackets and carry a life raft, they will set up three perimeter searches.

1. Person in the water (PIW) with no floatation - will receive a lower POS and POD. Water temperature, outside air temperature, sea state, age, physical condition, swim skills are all considered factors.

2. Person (PIW) with life jacket - will extend your survivability and detection score and will also help them determine your whereabouts based upon currents and wind. An inflatable life vest will keep your body higher in the water and will allow you to assume the Heat Escape Lessening Position (HELP). The Life jacket also helps searchers find you by displaying a bright color on the bladder.

3. Person in a life raft - will help them better determine your whereabouts based mostly on wind speed and direction and the life raft will give you the highest POS and POD score because you are up and out of the water. Knowing that you have a life raft on board your aircraft will expand your search area. The drift rate for a life raft is much higher than a person floating in the ocean, with or without a life vest on. A life raft sits higher in the water and will travel (sail) in the direction of the wind. This is valuable information for your searchers, especially if they have to delay for weather.

_____________________________________________________________________________________________
The Day I Flew An HH-52A Helicopter To A Rescue
By Randy Boone
I came in on a Saturday to stand duty at my first U.S. Coast Guard Aviation Unit in Traverse City, Michigan. Along with my duties as a Aviation Life Support Equipment (ALSE) technician, I was also training to be a SAR Aircrew member and then a Dropmaster on the HU-16F Albatross.
Because it was a weekend, the work load was usually light. The duty rotation was every four days and we had to stay on station for a twenty-four hour period to provide SAR resources as needed. We carried four HH-52A helicopters and two HU-16F fixed wing aircraft on station. The duty section consists of a Watch Captain (Usually E-6), the Ready SAR crews for both aircraft types, and a small ground crew capable of getting the aircraft out of the hanger and ready for the flight and recovery of the aircraft when they returned from the SAR.
On this particular duty day, the Watch Captain walked up to me and informed me that I was being assigned to an HH-52A helicopter to do hoisting demonstration for some Coast Guard Auxiliary members. Because I was an Aviation Survivalman (ASM), they wanted me to go on the flight so that I could explain all of our rescue gear and to be the hoist victim during a demonstration. Of course, my W.C. didn't mention the hoisting part. I found out about that during the flight briefing. Although the rescue sling was one of the rescue devices that I regularly inspected as an ASM, I had never been hoisted by a helicopter, much less dangled from a rescue sling.
I put on my flight suit and grabbed my helmet and met the pilot and the flight mechanic. As the Pilot started the briefing, I remember thinking, where's the other pilot? The HH-52A helicopter is normally crewed by two pilots. Because we were doing a demonstration not far from the unit, they elected to leave the other pilot back to crew another helicopter in case of a SAR alert. We climbed on board the aircraft, the engine started, the blades started turning, and off we went.
We landed at the outdoor event and was treated to a nice picnic lunch by the Auxiliary group. After lunch, we showed off the helicopter, I did a lecture on all of our rescue gear, we briefed the Auxiliary members on what we were going to demonstrate . Then the pilot and flight mechanic (FM), took off in the helicopter. The plan was to execute a sling pick-up, and then a basket hoist. Both from the ground. During our briefing, I learned not to touch the hoist cable or anything attached to the cable (ie. the basket) until it touches the ground first. The rotor blades collect static electricity and sends a very high voltage charge down the steel cable. Whew, I'm thinking to myself, I'm glad they mentioned that! Now I'm starting to get a little nervous about all of this.
I had only been at the air station for a couple of weeks now. I was fresh out of Aviation Survivalman School in NAS Lakehurst, New Jersey. There, we learned how to inspect and repair all aviation life support equipment, pack personal parachutes, and maintain an armory with weapons and pyrotechnics ordinance (Droppable water activated flares and JATO). It was a nine week school which included one freefall jump from a DC-3, but no training with helicopters.
I placed myself into position and signaled to the two man crew that I was ready for pick-up. They circled around for awhile and then called me on the two-way radio, "stand down from the demo, we are going to land, pick you up, and head out on a search and rescue". My first thought is, wait a minute, I'm not a helo guy! I fly in the HU-16E Albatross, they have wings and stay high in the sky. Can these two guys pull off this rescue without me? What purpose could I possibly serve on this mission? Shouldn't I just stay here and eat more chicken?
As I approached the now landed aircraft, the FM directed me to the cockpit and then to the empty front left co-pilot's seat. I looked at him, like huh? And he once again pulled me toward the seat. I couldn't believe this was happening.
I'm finding myself, strapped in the left pilot's seat and getting ready to take off on a rescue! It was all happening so fast I didn't even have time to pinch myself. Once I was strapped in and the internal communications system plugged into my helmet cord, we took off and headed out over Lake Michigan.
This was not my first time flying in a HH-52A. I had flown as passenger in the back of the orange painted HH-52As during my previous icebreaker duties. On occasion they had empty seats and allowed the ship's crew members to ride along. I was intrigued by the pilot's ability to land that large helicopter on a forward moving, rocking and rolling platform not much larger than the helicopter itself.
Once we headed toward our position of distress, the pilot briefed us on what was happening. Apparently someone had fallen from a cliff and had a compound fracture on his leg. He was too far in-land to be reached by land vehicles, so we were being dispatched.
After the in-flight case briefing, the pilot pulled out a large chart and was trying to open it and read it while flying the helicopter. Suddenly, he turned to me and said, "Have you ever flown a helicopter before"? My heart jumped into my throat as I replied, "No sir". Then he tells me to grab the controls and says keep us at ninety-five knots, keep this ball level, and maintain this altitude. After a very short lesson, he said, You have the aircraft.
When he turned the controls over to me, I felt the entire weight of the helicopter and our lives in my hands. It was a thrill beyond belief knowing that I was actually flying a U.S. Coast Guard helicopter to a rescue!
Once I had the controls, the pilot was able to open the chart and plot out exactly where we were going. I was in frozen terror! I'm friking flying a helicopter at two hundred feet over Lake Michigan and traveling at almost one hundred knots!
After having control for a few minutes, I felt like I could relax a little. After all, it's all about not over reacting on the stick, like steering a boat. Short calculated movements.
I had been in the U.S. Coast Guard for about four years at this point in my career. My first assignment out of basic training was the U.S. Coast Guard Cutter Glacier WAGB-4 (Ice Breaker Class). After my first two trips (Arctic and Antarctic), I moved from the deck force to the bridge as a trainee Quartermaster. I was very good on the ships helm and was often called to take the helm during times when precision steering was needed. I became very familiar with the ship's reaction to even the slightest movement of the helm. We were using what was called an Iron Mike. It was not a round helm like you normally see on ships, it was a lever that protruded about ten inches up from the helm stand. Like a lever you see on a game control or a helicopter cyclic. Same thing, don't over-react, I'm telling myself. Eyes on the ball, keep the line level, speed, altitude, visual check for other aircraft or birds. And to think, I was coming in to spend a relaxing Saturday duty day. Watch a little T.V., study for my next pay grade exams, and maybe even take a nap.
Once he had all his coordinates written down and the chart re-folded, I fully expected the pilot to take the controls back. Instead, he looked over at me and said, you're doing great, do you want to take us to scene? I replied, yes sir, I'd love too!
After about twenty minutes, and a few course changes, we were finally approaching our on scene location. The pilot took the helicopter back and we were hovering over the tops of a very thick forest with cliffs all around. We spotted the hiking party in what appeared to be the best clearing they could find from the ground. They were in a pretty heavy tree line and we had to circle around for awhile to find an opening through the trees. We considered lowering a rescue litter through the trees but the wind was kicking up pretty good and we didn't want to chance getting the litter and cable tangled in the trees.
After looking things over the pilot said, "Okay, it's going to be tight, but I believe we can get in through that opening". I looked at where he was pointing and all I could see were trees!
The pilot positioned the large aircraft in a hover over a small opening in the tree tops. I was asked to call out pertinent reports on the ICS (internal communications system) to move left, move right, rotate right, left, up, down, etc. My ICS microphone switch was on the cyclic and I'm sure I may have intavertaly bumped it to the right a few times. While I gave commands pertaining to the left side of the aircraft, the FM was lying on the cabin floor with his head extended out of the crew entrance door. He was clearing the right side of the aircraft as well as the tail rotor behind us.
As we all called out our commands, "come left two feet, forward, tail left, three feet on right side", etc., the helicopter slowly and maliciously descended down into the blanket of trees. I actually saw our blades hitting small limbs, pine boughs, and leaves going everywhere on a couple occasions. After several minutes of twisting and turning, we finally managed to touch ground.
The young man with a broken leg was quickly lifted into the helicopter. When he came on board, I was able to glace back at him. I wasn't sure if the look on his face was pain or fear knowing that we had to ascend back up into the same tree canopy that he just witnessed us come down into to land.
Once his stokes litter was secured on the floor of the helicopter, we lifted up and out of the trees using the same procedure we used to get us down.
I learned on that day that U.S. Coast Guard pilots are the most professional and experienced pilots in the World. I learned the true meaning of teamwork on that day and was honored that I was able to assist with the rescue of another human being. If you can do only one little thing to contribute to the success of your mission, you are a valuable member of that crew.
As much as I enjoyed my adventure on that day, I was still committed to soar in the fixed wing aircraft. There's just something calming about the shadow of that large wing reflecting off of the water below.
I continued training as a HU-16E Dropmaster in Traverse City for about a year and then I transferred to Kodiak Alaska to fly as a HC-130H Loadmaster and Dropmaster. I've only flown on USCG helicopters a few times since, including a water landing rescue in an HH-3F helicopter in Alaska with Santa Claus on board. But that's another story.
______________________________________________________________________________________
This video shows just how hard it is to spot someone in the water.
By Randy Boone
This video was done from a stationary helicopter. Add forward flight from a fixed wing aircraft and it makes it even more difficult. This is why it is so important to make your searchers see you.
Chief Hathaway shows one method by throwing water into the air. This is very effective when you have nothing else (signals).
He also shows how to preserve body heat by performing the Heat Escape Lessening Position (HELP). The only thing he didn't mention is that the HELP position CANNOT be performed without wearing a life jacket to keep you afloat.
https://www.youtube.com/watch?v=iZ5JAliEPjc
_________________________________________________________________________________________________________________________
Take Care Of Your Life Vest And It Will Take Care Of You
By Randy Boone
If you treat your life support equipment poorly, then that is likely how it will perform for you when you need it. Inflatables are much different than the foam style vests whereas they cannot be tossed under a boat seat or thrown in the back of your aircraft with suitcases and gear stacked on top of them.
When you purchase a inflatable life vest, it will come in a plastic case. Do not throw this case out! Make a way to hang this case in an area that will allow the vests to hang freely. Most of these cases have a Velcro strip on the bottom that keeps it closed. If you need to grab your vest, just pull the Velcro apart and the vest will slide out.
Once an emergency occurs, you may not have enough time to locate a life vest and put it on. For this reason, it is always best to wear a life vest when flying over water. The life vest should be worn as tightly as possible without interfering with your movements in the cockpit. Check for any item(s) on the vest that can snag and possibly impede your exit and secure them.
If you are not going to use the life vest for awhile, do not leave them sitting in your aircraft on a hot ramp. The three killers of inflatables are, direct sunlight, heat, and moisture. Therefore, it is best to remove the vests to a air conditioned area ie. a environmentally controlled hanger or a closet.
Inflatable life vests come in various sizes and shapes. Some can be fairly bulky and some fairly thin and light. As an aviator, you will want to stay as light as possible. Some manufacturers have designed the vests to ride on you in a manner that the weight of the vest is resting on your back or front area verses your shoulders. There are also various buoyancy ratings on the inflatable life vests. For instance, you may find a kayak style vest that rides high up from your waist area. This vest will normally provide only 22 lbs. of buoyancy. This will work okay in coastal and calm waters, but for areas offshore where pilots fly, I would recommend, at minimum, a vest rated at 35 lbs. buoyancy. This will allow the vest to keep your head and core body area higher in the water during rougher sea conditions. It also makes a better target for searchers.
Inflatable life vests are designed for persons 16 years or older. If you place a young child into a adult sized inflatable, there's a good chance they will come out of the vest. I am often asked about vests for children in the aircraft. There are inflatable vests designed for infants up to 35 lbs. but there is nothing available (that I know of) for children from that size, up to age 16. Here's my thoughts on that; Because the inflatable is not available for most children, you will have to place a foam vest on them. Now, I know you're thinking, but I'm told not to wear foam vests in an airplane because it can make you float up and possibly obstruct your exit. However, if a child is wearing a foam vest in a partially submersed aircraft, it will cause them to float up and will actually help you to remove them from the aircraft. My point is that until someone designs an inflatable life vest for children, do not put them in the aircraft without floatation. You may think that you can assist them without them wearing floatation because you are wearing a 35 lb. vest, but it just doesn't work.
The best way to know your life vest is to actually wear it in a pool. I will provide some inspections that you can perform on your inflatable life vests. One inspection is the functional test. If you are going to pull the lanyard to inflate the vest, why not do it while you are wearing it in the water? This way you can experience how it will feel while wearing it inflated. While you're at it, go ahead and test the "float right" procedure. Inflate the life vest after entering the water, lay forward and face down in the water so that the vest is under your body. Now, just relax your body as if you are unconscious. The inflated life vest should bring you back up to a upright position in the water. Try different swim positions. You may discover that it's easier to swim on your back to get to a life raft or floating object (pool toy) and you will also discover how difficult it is to board a life raft (or pool toy) with a fully inflated life vest. Try letting a little air out of your life vest if you cannot get the bladder up and over a life raft tube. These are all good skills to know prior to having to use them.
Three Inspections You Can Perform On Your Life Vests
Visual Inspection- Should be done annually or prior to any flight over water. Look for possible discrepts that can be found by examining the overall outside condition of the vest.
1. Check exterior of the vest for abrasions, tears, punctures, spills, fading, etc.
2. Pull test (10-12 lb.) the stitching on the webbing, check the hardware, zipper, and plastic buckle for operation.
3. Check inflation assembly window for green indicator.
4. Check for un-obstructed routing of the inflation lanyard.
5. Place the life vest back into the carrying case and hang it in an area out of direct sunlight.
Note: A controlled environment (air conditioned area) is best if the vests are not being used over a long period of time.
Functional Inspection- Should be performed at some point within the first year of ownership. This inspection ensures that your life vest will perform properly when the inflation toggle is pulled.
1. Don the life vest and sharply pull the inflation lanyard to inflate the life vest bladder.
Note: This can be done in conjunction with a 'in the pool' training session. It is recommended that you actually get into the water with your vest to ensure it works good for you. If used for pool training, you should rinse the vest thoroughly with fresh water and allow the vest to completely dry in a shaded, and well ventilated area.
2. If not doing a "in the water test", lay the vest on the table, ensure room for the inflation, pull the inflation lanyard for immediate inflation. Or, if you want to experience the inflation while wearing the life vest, don the vest and tighten the adjustment straps. Pull down sharply on the inflation toggle.
3. Deflate the CO2 from the bladder.
4. Perform a leak test.
Note: All CO2 must be removed from the bladder prior to doing a leak test. CO2 will dissipate over a short amount of time, causing the bladder to deflate slightly.
Leak Test- Should be completed after a functional inspection.
1. Inflate the vest by orally inflating it until it is firm.
It is best to use filtered dry air from an air compressor but this takes some training and knowledge. PSI should not exceed 40 psi. on the out flow hose from the compressor, and bladder psi should not exceed 3 pounds per square inch pressure.
2. Let it set overnight (aprox. 16 hours).
3.Check firmness. If limp, inspect for leak.
Note: Air loss point can be determined by re-filling the bladder and placing it under water while looking for bubbles. You can follow the bubbles to the source or area of the leak.
Note: Because of the life vest bladder material coarseness, it is not practical to place a patch on it. It's best to replace the life vest.
To Change the CO2 cylinder- (Manual Inflation Vests Only)
1. Have new cylinder available before you start
2. Rotate counter clockwise to remove cylinder.
3. Immediately discard the expired cylinder. (so it does not get mixed up with the good cylinder).
4. Inspect the new cylinder, bayonet and sensor ring. Ensure that there is not a punched out hole in the cylinder (from a previous inflation), the face of the bayonet is not cracked, and the sensor ring is not broken.
5. Close the manual lever down flush with the valve assembly and hold it firmly as you place the cylinder tabs into the valve opening and pushing in firmly and turning the cylinder clockwise approximately 1/8 turn and until it stops.
6. Check tab placement and service indicator for green in the window. If it is red, then it's not in properly
7. Close the front access flap and ensure that the visible green indicator is visible through the window.
8. Fold (Close) the vest: Lay the vest out flat on a table and fold side flaps closed then the top flap. As per instructions that come with the life vest. The folds are usually easy to see and are pretty easy to close up.
9. Do a visual inspection to ensure everything is closed up and that it is
ready for inflation.
Inflatable life vests require some TLC-
1. They cannot be thrown under a seat or in the cargo compartment and left.
2. They cannot be tossed into the same compartment where oils, petroleum products, or chemicals are kept. Petroleum causes porous leaks on a life vest bladder and cannot be washed off. Best to throw it out.
3. They must be dry and remain dry when stored. (best if hung in dark)
4. They cannot be exposed to sunlight (fading and fabric / stitching rot may occur)
5. When wearing a inflatable life vest in the aircraft, it is a good idea to place the pull tab up inside of the area where it comes out of the vest. Place it so that it can be easily located by sticking your finger in the opening and locating the pull tab. This will help to prevent surprise inflations while moving about the aircraft or during egress.
In Conclusion:
A life vest that is left in the back of the aircraft (or completely absent) will do you no good if you go down in the water.
Some believe that they can tread water until help arrives or that they can glide to a landing strip, but in reality people, not wearing life vests, do die in warm waters each year, and as well, pilots who planned to make it to shore, sometimes find themselves sitting far offshore in the water.
Recognition is the first step in the Seven Steps to Survival. If you do not recognize that even a short term survival stay in water ,without floatation, can be deadly, then you will significantly reduce your chances of survival.
Your inflatable life vest will keep you on the surface and it allows you to attach survival items to it such as a personal locator beacon (PLB), signal mirror and a whistle. If you make it out of the sinking aircraft with only these items, you're in good shape.
TSO life vest inspections must be performed by authorized service centers.
______________________________________________________
The Seven Steps to Survival
In order to survive in the water, you must have a plan!
By Randy Boone, USCG Retired
When the originators of Alaska Marine Safety Education Association created the Seven Steps to Survival, they went out among the fishing fleets in Alaska and talked to the fishermen and past rescued survivors. One of the questions asked of the survivors was, why didn't you call for help before your vessel sank? The number one answer was, we didn't want the others to know we were having a problem. Most of these fishermen are three and four generation long. In other words, "great grandpa owned the boat, then grandpa, dad, and now me. The last thing I wanted to do is let all my peers know that I am the one having a problem". After receiving several comments of this nature, AMSEA made "Recognition" as the first step to the Seven Steps to Survival.
The decisions you make will be more important than the equipment you carry.

Recognition
You must recognize that you are in danger. This step must start at the on-set of an unusual event such as an instrument warning, a noise or smell. It's human nature to deny these events. We try to justify them away and under-react. Announcing that you may have a problem NOW can save valuable time in preparing a search and rescue plan. Without recognition, you will not be able to move on to the following six steps. The event may seem surreal, but the sooner you can except that a traumatic event has and is happening, the sooner you will be able to perform the remaining six steps contained within "The Seven Steps To Survival" plan.
Let's face it, it has been discovered that men have a hard time admitting they are having a problem. It's called EGO. We don't like to stop to ask for directions, or let anyone know that we are not on top of the situation. This was discovered to be a trend in many survival stories after interviewing many of the Alaska fishing fleet survivors of sinkings. It was noted that many of the calls for help should have came much sooner. Several lives were being lost at sea and in many cases, a may-day was never even issued. When the survivors were asked why it took so long to sound a may-day over the radio, many of the survivors admitted that they were apprehensive to broadcast a call over the radio that they were losing control of the vessel. When they did make the call, it was too late.
One of my duties as a USCG First Class Petty Officer was to perform the duties of the Air Station Watch Captain. As a Watch Captain, I was responsible for assigning flight crews, launch crews, and maintenance crews. This "ready crew" is assigned each day by different duty sections. On occasion, I would get a call from the Operations Center letting me know that they are working on a case and will sound the "Whoopi" once they get all the details. This was a welcome call for a Watch Captain. This gives him or her heads up that something is in the works and allows him or her to notify the crews to stay available and ready and it also tells us that the aircraft that is slated for this case needs to be sitting outside, fueled, and ready for launch.
By being able to recognize your situation early on, you can alert the Coast Guard or other boaters in your area that you are not declaring an emergency, but you are just letting them know that an event has happened, rather it be a gage indicating a drop in oil pressure, taking on water, or an engine issue, you are letting someone else know that you are experiencing an event that can (could) transpire into something much more serious. Once your radio contact receives all your information, it can be passed on to the nearest search and rescue facility. This information helps the SAR professionals determine what type of resources (aviation or marine) to be used should you declare an emergency.
By making this preliminary call, you have shaved about thirty minutes to an hour off of your survival stay. In colder water, cold climate, or with injuries, this critical thirty (plus) minutes can mean the difference between life and death. Don't wait until the boat sinks to make your call!
Inventory
What do you have on you that will help you and what will hurt you?
This step actually starts prior to your trip. Did you place the life raft and ditch bag on board where it can be easily located and accessible for a rapid on-set ditching? Are you carrying survival or signaling devices on your person? What you have on you is what you will have with you if you fall overboard. Don't get caught empty handed! Treat all injuries during this step.
Once you enter your life Raft, you should open the survival equipment package located on the floor of the life raft and organize items (first-aid kit, signaling flares, PLB, etc.) so they are easily accessible. If you have storage pockets on the life raft, you should place these items in the pockets with signaling gear closest to the life raft opening.
Shelter
Clothing is your first line of defense against the elements. Although it may not be desirable to wear long sleeves and long pants while sailing in warmer waters. They can actually help you if you make the plunge by retaining body heat, helping you to stay afloat, and protecting you from the direct rays of the sun.
Water whisks your body heat away 25 times faster than air, therefore it is always better to get as far out of the water as possible. Stay on the vessel if it is still afloat or overturned and be cautious of fuel floating in the area. Climb up on a piece of floating debris, a ice cooler, or climb into a life raft. It has been proven that a vessel (no matter how large) will not suck you down when it sinks. However, you should stay clear of lines that can snag you, and stay away from open doors that can pull you in with in-rushing water.
Signals
A signal must convey distress. For example, waving one hand above your head conveys "hello", whereas waving two hands conveys distress. Distress signals should be displayed in threes. Three logs laid together on a beach, three fires, three gun shots etc. and should you find yourself floating in the water with no signaling devices, simply grab and throw as much water into the air above you as you can. This should be done when searchers are in sight.
The M.S.T. Overwater Survival Pouch is loaded with signals. The signal mirror has been spotted as far as 60 miles away from a searching aircraft. The waterproof whistle can be heard eight times further than the human voice, the sea dye marker makes an excellent target from the air, and if you happen to have a PLB in your kit, the rescuers will know who you are, your *vessel type, *a/c color, and *equipment carried, along with your LAT/LONG position before they even take off! *You can, and should place this info on your 406 registration as well as your float plan in the remarks section. (see Downwind Magazine article)

Water
Once you have experienced a traumatic event such as a water ditching and egress, your body has used up a large amount of water. You are already dehydrated. The ideology of rationing water has been replaced by technology. The visible signs of dehydration are: irritability, headache, dizziness, dark urine, poor judgment, loss of physical ability, nausea, drowsiness, depression, and eventually death. By drinking the available water, it will allow you to re-hydrate, thus giving you better strength and ability to think clearly. Use your renewed strength to expand on the other seven steps. In open water survival, rain will be your main resource. Be careful, those innocent looking rain squalls can produce mini storm conditions.

Food
For sea survival, food is not an immediate concern. Although you may experience hunger within a short period of time, you can survive approximately 2-3 weeks without food.
It is important to know not to eat food unless you have water. Your body uses a lot of water to digest food, thus causing further dehydration.

Play
Make light of your situation. You may feel helplessness and self pity. You must understand that a chain of events has led you to where you are right now. You have survived the ditching and you have recognized your demise, now is the time to take charge and overcome!
Go back and improve on the steps that you have so far completed. Use your imagination to deploy a canopy with your space blanket. You will not only block the sun's powerful rays, but you have also deployed a visual and radar target. Tie a signal mirror to the side of the life raft so that it continues to signal without you operating it. Think about your loved ones and how nice it will be when you are back home saying "and there I was".
The will to stay alive for your loved one's, is much much greater than the will to survive for yourself.
____________________________________________________________________________________________________
Did You Know A HC-130H Can fly Straight Up?
By Randy Boone
I had alway heard that four T-56 engines on a C-130 were over-powered and were capable of flying the aircraft straight up. On this day, I found out is was true.
After completing a one hour watch out the right scanner window I decided to rest by lying on the cold floor of the aircraft. My back was straining and I felt like the cold floor would do it good.
We were on a search for an overdue aircraft out of Sitka Alaska. It was day two of our three day search (30 total hours), and we decided to do a shoreline search along the surrounding areas on that day. We were about six hours into the search when I heard the pilot ask the navigator if he had a picture (good radar) of a channel that appeared to divide two mountain passes. The Nav replied back that he had good radar and that the pass did continue to an opening at the other end. With that info, we, as a crew, elected to fly low level through the pass. One of the things that I liked about Coast Guard aviation, is that the pilot always spells out the danger and then asks the crew if they are okay with proceding with the action. I have never been on a flight where a full concurance wasn't reached.
After hearing the discussion, I got up and looked out both sides of the aircraft and saw mountains reaching much higher than the aircraft. It wasn't a straight pass and we were having to change directions frequently. I laid back down on the floor and listened to the crew's discussion as we continued on.
At about ten minutes into the pass, I heard the pilot mention that there appeared to be fog or low lying clouds coming up. Then seconds later he called out "zero visibility! Navigator do you still have a good picture?" The Navigator replied back, yes sir, I have good radar".
Pilot: Nav, you are our eyes. Call out our course". The Nav started his calls. Come right five degrees, come left ten degrees, etc. I was lying there thinking to myself. Wow, crew coordination at it's finest. I was also thinking, let's get out of here!
Without warning, the pilot called out, everyone hold on!, I wasn't sure what he meant by this, but the thought went through my head that maybe we were about to impact something.
Then the pilot advanced the throttles and pulled the yoke back. As soon as we started the assault climb for a wing-over, I started sliding down the ramp toward the tail of the aircraft. I was just about to the ramp area of the aircraft, when my headset went flying off (reached the end of the ICS cord). I continued sliding up the ramp and realized that I was about to go into the flare tubes located on the upper ramp door. The flare tubes are located in the door part of the door and ramp. They protrude up about two feet above the door. When the smoke flares are placed in the tubes, they can be launched by either the pilots or the dropmaster. I had loaded four flares into the tubes prior to taking off.
As I approched the flare tubes, moving very quickly at this time, I pushed myself up, as to get airborne, and luckily I was able to travel over them without to much damage to my rear end. As I traveled over the protruding flare tubes, I looked ahead to see where I was going next, The aircraft flight control cables!
As I reached the cable harness that hung down from the top of the very end of the aircraft, I spread my legs and came to an abrupt stop while straddling the cable box. I was as far back in the tail of a C-130 as you could go! I had traveled so fast that I was afraid that my feet would hit the internal skin of the aircraft and punch through. Amagine having to land with my legs sticking out of the aircraft. Yes, in that short amount of time, the thought did cross my mind.
After the wing-over maneuver was complete, we were able to reverse our path out of the pass where we entered. I was climbing out of the tail section when another crew member got to me and helped me back onto the level deck area. I suffered a few bruises and scratches but was glad to be alive after my thrill ride.
I learned some valuable lessons on that day and I used that example often to show how quickly things can go from good to bad and how important it is to be secured in a seat belt anytime during a low level flight. Had the ramp and door been opened, I would have slid right out of the aircraft, I was lucky that I came out of it with a few bruises on my butt.
_______________________________________________________________________
How Well Do you know your life raft?
By Randy Boone
Did you know-
That you can have personal items placed in your life raft? Sunglasses,

PLB

, Prescription Medicines, Hats, Space Blankets?

That you will need to pull 30 to 40 feet of inflation lanyard out of your life raft valise before it will inflate? The inflation lanyard is also your tether line. When pulling out the lanyard, make sure to keep it neatly coiled in your hands. When you feel it stop, it is at the inflation point.

That an un-inflated life raft (in valise) will float?

That the best way to inflate a life raft while floating in the water is to place the bottom of your feet on the life raft package while sharply pulling on the inflation lanyard.

That once the life raft inflation lanyard is pulled and the life raft is fully inflated, it will make a hissing sound (air release) for about two to three minutes? This is caused by the CO2 overflow valve and is normal.

That with even a slight wind, a life raft can travel faster than you can swim. Make sure all survivors have a hold of the inflation lanyard when inflating and boarding the life raft.

That aviation life rafts have minimal equipment carried in the enclosed survival equipment package (SEP). Make sure you have necessary gear in your SEP for the area you will be traversing. Do you know what is in your life raft SEP?

That if you place both feet on the bottom rung of the boarding ladder, you will fall underneath of the life raft. The best way to board is to use forward thrust to place your upper body on the top tube, while being assisted by others. It's not pretty, but it works.

That a life raft that is tethered to an item (boat or aircraft) that sinks will break away. The inflation lanyard (tether) has a 500 lb. break-away point on the life raft.

That an inverted life raft can be righted by locating the CO2 cylinder and climbing onto the cylinder while pulling the remaining life raft over your head.

That water submersion whisks your body heat away twenty-five times faster than air. By boarding a life raft and getting out of the heat robbing water, you increase your chances of survival by 75%.
________________________________________________________________________________
Hypothermia in the Gulf?
By Randy Boone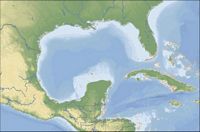 Because I have spent most of my U.S. Coast Guard career in cold water areas, I have gained a tremendous respect for the sea and have learned that most offshore drownings are connected in some way or another to hypothermia. I have also learned that you do not have to be in "cold water" areas to succumb to hypothermia. For the purposes of this writing, I will refer to cold water as any water temperature that will lower the human body temperature below 98.6 degrees.
Because the Gulf of Mexico is considered warm waters by most, it is that idealogy that makes it so dangerous. Yes, the water is much warmer than Northern waters, but the human body reacts the same way to 58-60 degree water as it does to 45 degree water. You will first encounter a cold water shock, which will cause you to start gasping while somehow shouting some expletives between the gasps, you will ball up in an attempt to stay warm, you will shiver uncontrollably, your fingers and feet will start losing mobility, and without floatation, you will not be able to keep your head above the waterline.
Cold water immersion is survivable if you take the proper steps. If you look at my "Seven Steps to Survival" page you will see that Recognition is the first step. If you fail to recognize that a ditching is possible, as some do, and if you fail to place floatation (life-vests and life-raft) in your aircraft, you will likely be one of the many sad statistics stating, "The occupants had no floatation devices".
While in the U.S. Coast Guard stationed in Kodiak Alaska, I had the privilege of serving with Dr. Martin Neimeroff (Captain). Dr. Neimeroff was the Coast Guard's leading expert for cold-water immersion. Through his teachings, I learned that hypothermia (lowering of body core temperature) has an adverse effect on the human body, even in small degrees. This human machine was designed to operate at a constant 98.6 degrees, and any variation up or down causes ill effect (hyperthermia/hypothermia).
The human body generates a small amount of heat through shivering (Stage One Hypothermia 98.6 F to 95.0 degrees). Feeling Cold, Shivering, Drowsiness, Slurred Speech, and Disorientation are all symptoms of stage one (mild hypothermia). Note: A person with "Stage One" hypothermia will appear to be intoxicated.
As you can see, a variation of only 3.6 degrees from your normal body temperature can cause adverse effects that can severely affect your ability to do the things necessary to survive.
Now lets go a step further. Lets say your body temperature drops below 95 degrees. You are now entering Stage Two Hypothermia (95-91 degrees). The symptoms include diminished shivering, decreased level of consciousness, and slower rate of respiration. For the person in water (P.I.W.) without floatation, this is where you are starting to get into very serious trouble. The shivering you experienced in stage one hypothermia has caused you to use up a lot of energy. Once the shivering stops, your body will no longer have the ability to re-heat itself. You will be very exhausted and unable to maneuver from on coming waves and swells. You will start gasping in mouthfuls of water and will not be able to stay above the surface, thus drowning will eventually occur.
Now move down to the next level. Stage Three (Severe Hypothermia) 91-86 degrees. Symptoms include muscle rigidity, and loss of consciousness. I hope I don't have to explain what happens to a P.I.W. without floatation when he loses consciousness.
In the hypothermia chart below, you can see the estimated survival time in water. This will vary from person to person and a lot has to do with body mass. For instance, a child would be quicker to succumb than a man. The thicker the body mass, the longer the survival time.
The likelihood of dying from hypothermia is slim for a PIW without floatation. His cause of death would most likely read; Drowning due to the inability to keep his head out of the water. He drowned, but the drowning was likely caused by the result of losing control of his arms and legs or losing consciousness due to cold water immersion.
Even though the chart shows the EXPECTED TIME OF SURVIVAL for a person in 75 degrees water to be from 3 hours to Indefinitely, the "Indifinitely" wording is based upon the condition that you are wearing a lifevest and are able to keep your head out of the water even in the event of unconsciousness (as all CG apporved lifevests are designed to do).
The water temperature in the Eastern Gulf of Mexico today (April) is averaging around 75 degrees. If you look at the hypothermia chart above, you will see that you could become unconscious within three hours! Now look at the months November through March and you can see water temperatures that give you even less time to survive. This is why it is so very important that you get out of that "heat robbing" water.
The major heat loss areas are the head, neck, underarms, sides of chest, and groin. When you submerse your body in water, you immediately start losing heat in these areas through: Convection (the movement of "colder than you" water), and Conduction (skin touching anything cooler than the body temperature).
The human body response is to protect the core chest and heart area. The blood is getting cooled too fast (x25 in water), so the human body response is to close off blood flow to your outer extremities, ie; your fingers and your toes. Soon after, the blood will continue it's withdraw from the arms and legs and will pool in the core area of the body. As well, blood flow to the brain will be restricted, thus causing unusual behaviors such as muttering incoherient sentences, swimming off, and stripping down, (removal of clothing and floatation) a common find with many wet hypothermia victims.
Because of the blood now pooling in the core area of the body, any sudden jolts such as hoisting the survivor in a vertical position, jumping down off of a helicopter after rescue, or even walking can cause a sudden rush of this pooled blood into your legs. This would cause your heart to beat even harder to get the "now pooled in your legs" blood back up. Lack of blood and oxygen to the heart and brain = Cardiac Arrest. Hypothermic patients will claim they are okay to walk, but they should always be transfered in a horizontal position and kept this way until medical attention can be administered. The pooled blood in the core area has to eventually go back into the legs and arms. Ideally you would want this return to happen slowly, and under the care of a medical facility.
Conduction from water submersion occurs twenty-five times faster than air!
By assuming the Heat Loss Lessening Position (H.E.L.P.), (Picture left), you can protect the vulnerable heat loss areas of your body (head, neck, underarms, sides and groin).
Please take note that this position can only be maintained with the help of a floatation device (U.S. Coast Guard approved lifevest). Without the floatation, you would have to straighten your legs and kick, exposing your groin area, and move your arms outward to steady yourself, exposing your neck, underarms, and sides. By maintaining the H.E.L.P. position (left picture) you can extend your survival time by hours.
Liferafts, are they necessary in the Caribbean waters? I say absolutely!
Take a look at the kid in the (left) picture again. This is calm water. In a real life scnerio waves will be knocking you all around. You may be excited to see a rain cloud coming your way but yet surprised to find that these rain squalls actually pack quite a punch. Granted, a liferaft ride through a squall would be exciting as well, but at least you won't be swallowing sea-water during your ride.
By removing your body from the water, you increase your chances of survival by over 70 percent! By getting into a canopied liferaft, you not only get out of that heat robbing water, but you can now protect yourself from the sun, wind, and rain, and you're assurred that all members of your crew are together.
If your ditching occurs late in the day, you stand a good chance of an overnight stay. That's eight to ten hours! A life-raft can be your best friend, your life-saver, in this situation. By climbing into a liferaft, you have increased your survival time by getting out of the water, you have increased your target size, and you should now have excess to signaling equipment that may facilitate in your being found.
Even on land, the liferaft acting as a tent will provide the same protective and signaling features. Why would you not carry a liferaft?
Huddle Position (can only be accomplished with floatation). Place injured persons or children in the center. The idea is to "lock in" the water in the center of the huddle. This "locked in" water will be warmed by the combined body heat of each survivor. No, it will not reach 98.6 degrees, but it will be a lot warmer than the water on your backside. Remember the five major body heat loss areas. You still need to cross those legs, arms to the side, use your inflated vest bladder to block water from and insulate your neck area and, if your'e lucky enough to be wearing a hat at this point, pull it down just a little tighter.
The HUDDLE Position not only provides shared warmth, but it also helps to overcome survival obstacles as a team while significantly enlarging your target size for searchers. Utilize The Seven Steps to Survival Plan.
Searchers in your area? Reverse around and place yourselves back to back while locking arms. Now kick away! This circle splash can be seen two miles away by air searchers and about a half a mile to a mile away by marine assests.
________________________________________________________________________________
Six Reasons Not To Carry Airline Life Vests In Your G.A. Aircraft
By Randy Boone
I was almost finished with my seminar when a gentleman walked up holding a small yellow bag. He said, Randy can you show us how to put this life vest on? Sure, I said. I opened the bag and proceeded to place the bladder over my head and reached for the straps dangling below the vest. I tossed the long strap around my body and started looking for a point to connect it. There was nothing! I attempted two other wrap-arounds to no avail. Imagine my embarrassment as I had to take the vest off and start reading the instructions on the front of the bladder!
Once you declare an emergency, you will have your hands full - and your concentration should be on getting the mayday out, preparing the cockpit for ditching, and of course, flying the aircraft.
You may or may not have time to don a life vest, but under most circumstances, you will not. Airline life preservers are meant to be donned while standing, as demonstrated by the airlines.
So why take that chance? Wearing a constant wear, inflatable life vest in the cockpit is really not that bad. The constant wear inflatable life vests today are very light and are not intrusive at all.

Here are six reasons not to carry an airline life vest in your G.A. aircraft:

1. They are small packages, which could cause them to be hard to locate once an emergency arises
2. They are nearly impossible to don while in a sitting position (or standing in my case..)
3. Because the webbing straps are lengthy (to allow fit for all sizes), they will dangle about two + feet below the vest when properly worn. This is a big Snag Hazard in the confined space of a G.A. aircraft (Remember, on an airliner, you walk to your emergency exit).
4. Airline packaged life vests are TSO, which may cost you more money (both in initial purchase and recerts). You can purchase a Non-TSO'd constant wear life vest for just about the same price or a little more, depending on features, and you can inspect it yourself at no cost.
5. Having a constant wear vest allows you to attach signaling and survival gear to the vest pockets or attached to the webbing. (What you have on you, is what you will have with you).
6. You are assured that once you egress your aircraft, the constant wear vest will be on you and ready to inflate.
_______________________________________________________________________________
Water Survival is not about how long you can stay lost, it's about how soon you can be rescued. With water submersion, time is urgent! To be rescued, you must be found NOW!

"They flew over me several times. I don't understand why they didn't see me!"
By Randy Boone
We have all heard the 'after rescue' stories. The one comment that I find most prevalent in these stories is; "They flew right over me several times. The survivors seem so fixed on this statement. "How could they not have seen me"?
As a side window scanner for Coast Guard C-130 aircraft, I made it a point to search for every person in the water (PIW) as if I were searching for myself. If I were the one out there, I would want the persons searching for me to do the very best they can.
In order for a CG C-130 Scanner to become qualified, he or she must complete a syllabus for pre-flights, post-flights, fueling, servicing the aircraft, and standardized search procedures. When searching for PIWs, they are trained to scan parallel to the trailing edge of the wing, out to the wing tip, then back in (aprox 1 mile). They are also trained to scan by keeping their eyes moving. This procedure is used in conjunction with the tracking pattern entered into the aircraft's NAV system. The wing-tip rule ensures a one mile search range for the Scanner while the aircraft is set at two mile tracking. This means that the Scanner searches one mile out from the aircraft and when the aircraft turns to do the reverse tracking, he scans the remaining mile. In essence, the two mile track is divided and searched twice. The Scanner is not trained to directly spot a PIW so much as he is trained to spot an unusual occurrence via peripheral vision. In other words, we all know that it is nearly impossible for a person in a aircraft moving at around 150 knots to actually see a PIW with no signals. The repeated survivor and non-survivor stories tell us that. A live PIW will be positioned head up and feet down. The only thing visible from the air is the PIW's head. By keeping your eyes moving in an up and down motion (fuselage to wing-tip), the PIW will only be spotted by the unusual occurrence ( a change of seeing just gray water with occasional white caps) via peripheral vision. This scan method helps to relax the brain and lessens fatigue. If you tried to stare at the water, you would become fatigued within minutes.
Usually when a Coast Guard C-130 does a known search, they will place an extra Scanner on board to help rotate positions. With three Scanners, you can do a rotation every hour with a break between shifts. My longest search took place off of Sitka Alaska where we searched for a downed aircraft for thirty hours within a three day period. Ten hours each day searching for any signs in the water, shoreline, and mountains with no results.
As a PIW, you have to make an unusual occurrence happen in order to be spotted. If a scanner's peripheral vision passes over an orange object, or a color different from the usual gray, it sounds an alarm in the scanners brain (that was different). Now he goes back to see again, It's too late, it's gone. It's now up to the scanner to make his report. "Pilot -Aft, I think I just spotted something at three o'clock". "It looked orange and I only saw it for a second or so". The navigator will automatically lock on to the position and they will turn to intercept that position to do a low level search. Now let's complicate that with flying in Alaska. Most have seen the TV series, "Deadly Catch". Notice what color those buoys are that they are throwing overboard? Yep, international orange. Now take that fishing area (actually entire Alaska offshore area) and search for a PIW there. After seeing hundreds of small orange buoys floating in the gray water it becomes an even greater challenge!
To be spotted you must change normalcy, you have to attract the scanners peripheral vision on the first pass. If I were an Alaska fisherman, I would consider changing my signaling colors. Maybe a florescent green from a sea dye maker, or a bright green hat or signaling cloth while keeping in mind that the scanner will spot change of scenery and color before he spots you. Waving your arms above your head (while in the water) does about as much good as yelling at the aircraft. Instead, change the scenery by throwing as much water straight up as you can. The spray from the water will catch ultra-violet light and each water drop will cause a prism that reflects light similar to that of several tiny signal mirrors.
As a PIW, your main objective is to be rescued and to be rescued quickly. Time is of essence! The rules to survival change when you are submersed in water. You are now completely surrounded by a dangerous and fatal environment that you have absolutely no control over. Your body is losing heat at a very fast rate and you must act fast! Your only chance is to get yourself out of the heat robbing water.
By pushing the ON button of a Personal Locater Beacon (PLB), you not only let search and rescue units know of your distress, but it also provides them with a position to locate you. The PLB will bring searchers your area within hours or possibly minutes (Some U.S. Coast Guard aircraft can lock onto your PLB acquired position from over 100 miles out!). Once they begin searching in your area, you will need to catch the scanner's eye with signaling devices such as a signal mirror, sea dye marker, flare, bright colored flag, or by simply tossing as much water into the air as you can. There have actually been survivors found at sea with just a flicker of a lighter.
_________________________________________________________________________________
Aircraft Egress, Are You Ready?
By Randy Boone
Preparing for egress (escape) from a ditched aircraft takes some practice, rather it be from a land ditching or a water ditching. As an Aviation Survivalman with the U.S. Coast Guard, one of my many jobs was to perform or instruct egress training in both the fixed wing and rotor winged aircraft.
Over the years (twenty plus), I started adding different scenarios to my training curriculum that I felt would help to not only keep the (bi-annual) training from being redundant and boring, but would add a different perspective to my trainees. In other words, the normal training places the participant in his assigned flying position with a blindfold. When the instructor yells egress!, everyone removes their seat belts, then using a hand over hand craw along the bulkhead, they find their way to the closest exit and depart the aircraft. The egress training is then signed off and back to their shops they go.
One year, while doing water ditch egress training on a C-130, I decided to change things up a bit. I made the first run very simple. I had the crew strap in to their normal position, without blindfold and smacked the 245 bulkhead loudly with my palm and yelled, you just hit the water! As they were trained to do for years, they immediately released their seat belts and started their hand over hand craw towards their exit, and stepped out on to the hanger deck looking for the sign-off sheet. "Not so quick guys. Everyone back inside and let's do this with the blindfold on". At this point, everyone is thinking, this should be a breeze.
Once everyone was strapped in and blindfolded, I had my instructors change some configurations in the aircraft. One particular change was to block the primary exits, and allowing only one exit point, the left paratroop door in the back of the aircraft. But it get's better. I rotated the handle that opens the paratroop door to the open position. In other words, they only needed to lift up on the door to open it. Oh, and did I mention the twelve roll seat pallet that was placed in the center of the cargo compartment?
Once everyone was back in position and strapped in, I slapped the bulkhead and yelled, you just hit the water. As I suspected, they all released from the harnesses and started their hand over hand craw along the bulkhead. Bang! I slapped the bulkhead a second time and yelled, "the aircraft has hit the water again and you are all dead"! I explained that if the aircraft came to a stop on the first impact, it would be very dynamic and would most likely result in full causality, especially for anyone not strapped in. However, on a typical, well executed water landing, the aircraft will skip two to three times. Such as throwing a flat rock to skip.
Once this was discussed, we strapped back in. After three slaps (yes my hand was starting to hurt), I yelled, the aircraft has come to a complete stop, EGRESS! So the cockpit crew slowly made their way down the steps to the main cargo compartment to the crew entrance door. I yelled out, forward crew entrance door is blocked and unable to open due to submersion! Here's where it gets interesting. I cannot tell you how many crewmembers got lost in that seat pallet! Even though they knew that the center aisle led through to the back of the aircraft, some actually started going in between the seats to get through it. One guy never did make it out and we ended up helping him. Once they made it to the paratroop door location, I called out that the right paratroop door was jammed and basically directed them through process of illumination to the "already unlatched" paratroop door.
Even though many of these crewmembers have flown in this aircraft type for many years and have probably opened that paratroop door a thousand times, everyone of them grabbed the opening latch and rotated it to the closed (locked) position. They pulled up on the door and guess what? It did not open! Then they rotated the latch to open and then back to closed and attempted again. After three or four attempts, I finally instructed them to remove the blindfold. It was then that they realized that the door was already in the open position when they got to it.
The point that I was attempting to make is that once we get a mind set, it is easy to forget that things are not always the way they should be or seem to be. The objective of my class was to interject possible realisms associated with an aircraft egress. Yes, it is very possible that the cockpit crew would have chosen the overhead hatch or the crew entrance door or even one of the cockpit windows to escape, but I wanted them to experience the concept of secondary exits and even triatory exits. If one exit is unusable rather it be underwater or just jammed, they needed to be familiar with all the exits and the cognitive path to each of these exits. I had them talking to one another, yelling out "forward crew entrance is jammed and unusable"! This information would be valuable information to the crewmembers that were fumbling around the cargo area. It tells them to stop heading for that exit, thus saving valuable time. Once the left paratroop door was opened, they were taught to yell out "left paratroop door is open"! They were instructed to remain at that door, guiding the other crew members to the only known (for sure) exit from the aircraft.
After interviewing many survivors of aircraft crashes, I realized that everyone had their own story about how they made it out. No event is the same. There were roadblocks that they came upon and because they trained for the event, they were better prepared to survive the event. On one particular interview with a pilot and a crewmember of a ditched helicopter, I was able to determine two factors that hampered their escape from the inverted aircraft. The helo was stationed aboard a CG Cutter for a deployment. After receiving some maintenance, the helo was taken on a test flight by two pilots and one aircrew member in the back of the HH-65 helicopter. Because it was a test flight, the aft crew door was kept in the open position. After completing rotor checks they decided to do a controlled spin (slowly) left and right to check the rudder. Everything went fine on the first check, but then the co-pilot requested to do the spins for his own training purposes. He completed the left turn, then reversed the rudder to come right when the helicopter lost control and continued to rotate faster and faster causing it to land sideways the water. They were only about twenty-feet off of the surface, so the impact was mild but the onset was very quick. The flight mechanic in the back of the aircraft was sitting right next to the opened door. He closed his eyes as the salt water slammed against his face but he did not have time to take a gulp of air prior to being met by the incoming water. The water pushed him back and basically pinned him against his seat. Once the water equaled out (compartment was full) and the helicopter completed it's inverted roll, he attempted to release his seat harness which was now stressed with his weight against it. Suddenly, his many years of egress training kicked in. HEEDS! He reached down and removed his Helicopter Emergency Egress Device bottle, placed it to his mouth and blew what little breath he had left into the regulator to clear it. After choking down some salt water in the process, he was finally able to take a couple of gasps of dry scuba air. Once he was able to establish his airway, he placed his feet against the door and pushed himself back while releasing the seat harness. With his eyes still closed, he used a hand over hand motion and worked his way to the opposite side of the aircraft. He grabbed the crew entrance door handle and stopped. He thought to himself, if I go out this door, the investigators will question why I did not go out the open door that I was sitting next to when we went in. So he then started working his way back across the aircraft. At about half way, he realized that he had moved clear across the helo and half way back to his seat position and his eyes were closed! He opened his eyes and saw the opening needed for his escape and hand over handed his way out of the airframe and popped up to the surface.
In the mean time, the pilot was having trouble with his door. It was jammed! In a panic, he tried to climb backwards out of his seat to get to the back of the aircraft. The opening was not big enough and he had one other obstacle, his seat harness was still on! Then he remembered the HEEDs. He reached down and pulled his Helicopter Emergency Egress Device out and was able to clear it and immediately started breathing the fresh scuba air. Once he was able to get an airway, he was able to calm down and make another attempt to push his door open. It would not move. His next exit was the back of the aircraft. Using a hand over hand technique, he was able to climb into the back of the aircraft. Once he got to the back, he had the presence of mind to do a sweep with his hand to ensure everyone had gotten out. He then proceeded to the open crew entrance door and came to the surface. It's estimated that he came out of the helo about fifteen seconds after the flight mech made his exit.
So what did we learn from this event? I found it intriguing that the flight mech had his eyes closed throughout his visit to the other side of the aircraft and halfway back. When I asked him why he thinks he did that, he replied that he always went through the SWET (shallow water egress trainer) and HEUT training with his eyes closed. He figured that if he ever went in, he wanted to be able to escape even at night. So he kept his eyes closed every time he did the training. He had done the SWET training about eight times and the HUET about three times in his career. When I asked him about going to the other side of the aircraft, he said he could not explain that one.
I am a very strong believer that cognitive learning is the most valuable learning theory. He trained over and over with his eyes closed, his cognitive learning kicked in when the actual event happened. He did just as he trained himself to do. This is why I say it's best to train with visual awareness as well as blindfolded. It will either be daylight or dark when an event happens so you have to prepare for both events. Had he opened his eyes sooner, he would have seen his open exit and made an uneventful egress. Another area of discussion was the opening of the second crew entrance door of the aircraft. Had he opened that door, it is believed that it would have caused a significant loss of buoyancy in the airframe and would have probably sent the aircraft quickly to the ocean floor.
When training for egress, it is best to use realism in the training. Do it with blocked exits (a common factor in aircraft egress), Use a blindfold or darkened glasses to inject night time egress, and without blindfold for daytime. Visualize your escape if inverted, practice hand over hand escape. Keeping in mind that once you let go of a reference point in the darkness, you are lost. Practice seat belt release and proper placement of the belts once you release them. Seat belts are a primary snag hazard during an egress especially when wearing a life vest. Practice staying at the exit and shouting to the other passengers on which way to travel for the exit. Practice taking your survival gear out of the aircraft with you. Can you reach your life raft? If the life raft is in the back seat, can you or your passenger lift it over the seat before or during the egress? These are all areas that should be covered in a egress training session. Once you have made your escape, let other know. This not only helps them know which way to go for the exit, it also encourages them to know that an exit has been found and that the person at the door is there to help them out of the aircraft. As a side note, like a burning building, it is never recommended to re-enter an egressed aircraft. You can reach in from the entrance, but never go back in.
____________________________________________________________________________
Inflatable Life vests Not Only Keep You Afloat, They Also Help To Fend Off Hypothermia
By Randy Boone
How does a inflatable life vest help you survive in cold water? It allows you to stay afloat without having to flail your arms and legs. Because of the movement of the water around you, you are already losing your core body temperature approximately twenty-five times faster than dry ambient air.
By flailing your arms and legs under the water (to stay afloat), you speed-up the heat loss process even more, via Conduction- Pressurized contact with water colder than you, and Convection- the constant movement of the colder water rapidly removes heat from your body..
The five largest heat loss areas to the human body are: The sides of the torso, groin, armpits, neck, and head. By using a inflatable life vest with 35 lb. buoyancy, it will make you ride higher in the water allowing some of these vital areas to stay above, or right at, the surface.
Wearing a life vest will also help you to protect the five heat loss areas by allowing you to assume the "heat escape loss posture" (H.E.L.P.) and the HUDDLE (with others) posture.
To assume the H.E.L.P. posture, place your elbows down covering the sides of your torso, cross your arms across your chest, cross your feet and pull your legs up into a near sitting position. This should cover most of the heat loss areas that are submersed. The life vest helps provide some insulation around the neck and chest area and it also enlarges your target size by. displaying the contrasting bright orange or yellow color of the bladder.
The HUDDLE posture is used when there are multiple survivors. The idea is to huddle together by locking arms around each other while forming a circle. By closing up the circle as tight as possible, the water in the center of the circle will actually start warming up and body heat will be shared by everyone. Injured members and or children can be placed in the center.
Three big advantages of the HUDDLE posture:
* You can eliminate or decrease the movement of water in the core area of your body.
* It keeps everyone together
* It significantly enlarges your target for searchers.
Note: If you see searchers in your area, reverse your group (facing outside) so that you can kick water while still holding on to each other.
Here's the bad news, The H.E.L.P. and HUDDLE postures CANNOT be performed without floatation. Without floatation, you would have to flail your arms and kick to stay on the surface thus exposing the vulnerable heat loss areas.

Foam life vests provide 14-16 lbs. of buoyancy causing you to ride low in the water
Inflatable life vests provide 22 lbs.(kayak vests), and 35 lbs. allowing you to ride much higher in the water. When purchasing a inflatable life vest it is important to identify what the buoyancy rating is.

Disclaimer: My intent is not to devalue foam life vests. They are required for children under 16 years of age and they will keep you on the surface in coastal areas. Because of increased seas encountered further offshore, the 35 lbs. buoyancy from a inflatable vest will help to keep your head and core area above the surface better than the 15 lbs. buoyancy of the foam vest.
__________________________________________________________________________________________________
Magazine Articles
___________________________________________________
AFTER THE PLUNGE
Downwind Aviation Magazine Aug/Sept 2009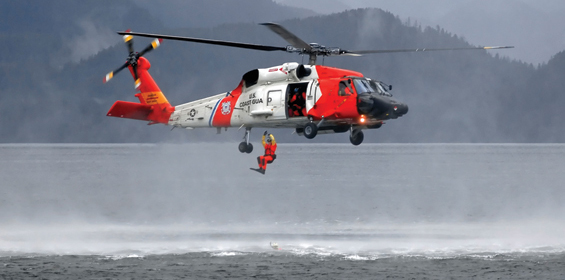 The recent ditching of a U.S. Air jet into the Hudson river highlighted something most pilots shudder to think about: how to survive a water ditching. Recently, DOWNWIND editor-in-chief Richard Edelson had a chance to have a candid discussion with retired U.S. Coast Guard Senior Chief Petty Officer Randy Boone. Boone spent 23 years as an Aviation Survivalman in the Coast Guard and founded Aviation Survival Technologies, Inc. (AST) when he retired in 1996. Randy has been the water survival "guru" for the fabled "Cayman Caravan" fly-ins for the past sixteen years, conducting seminars for well over 1,000 general aviation pilots who were about to depart Key West for a flight over Cuba to the Cayman Islands. With over 4000 hours as a U.S. Coast Guard Aircrew member aboard C-130s and HU-25A aircraft, and years of first-hand experience conducting Search and Rescue operations for persons in the water, Randy's general aviation experience and Coast Guard background make him uniquely qualified as a bona fide expert in light aircraft over-water operations.
How does the Coast Guard locate a target?
When a mission is activated, the Coast Guard will determine a Probability Of Detection (POD). Several factors will be examined such as weather (visibility, wind direction), sea state, size of search area, size of target, and type of search resources, i.e. small boat, cutters, or aircraft types. Another factor would be whether we know where to search. For instance, do we have a legitimate last-known position, or is it an over-due case in which the target could be literally anywhere in the Gulf of Mexico and just hasn't arrived as expected yet. All of these factors are accumulated and processed into a computer-assisted search planning system (CASP). From this model, the Coast Guard gathered all the best available known information they have on the individual(s) they are looking for and decide what type of search will be performed.
How long will the Coast Guard continue searching for a target?
The Coast Guard uses a Probability of Survival (POS) model. Factors used for probability of survival include individual physical and mental (strong will to survive) conditions, sea state, water temperature, and any survival equipment carried. This is the unfortunate part of many missions – at some point, those in charge of the mission have to make a determination on when to call off the search. If the proximity of detection score is low and conditions are such that the probability of survival is not encouraging, the Coast Guard will eventually have to notify the family of the search coming to an end. Normally they
will continue to search beyond the "call" time by a day or so, then the family will be notified that although the search has been called off, they will continue to monitor the area with patrols.
How can an individual increase the chances of being found?
Let me explain how to raise your probability of detection and survivability score. Two things are absolutely critical: First, you need to carry survival equipment aboard your aircraft. Secondly, you need to let everyone know you have this equipment on board.
Who should a pilot inform about the survival equipment?
First, inform your family members. When a search begins, it is usually because a spouse has called the Coast Guard and reported you missing. 'He said he would be back this afternoon and it is ten o'clock at night.' Or perhaps a Rescue Command Center (RCC) has received a distress signal from an emergency position indicating radio beacon (EPIRB or ELT) or personal locater beacon (PLB). In most cases, the registration process of these beacons will include your home phone number. Once a distress signal is received, the first thing the RCC will do is call the number on file to check the validity of the distress. By leaving a detailed list of all your equipment carried on your aircraft, the spouse can give the RCC very useful information to help with the search. Another bit of useful information would be a basic float plan or flight plan. Make a copy of your float/flight plan and give it to your spouse. The information will be posted with the airport, but remember, the call to or from the house will be the first point of contact, and by giving this information up front can save several valuable hours. Remember, survival is not about how long you can stay lost; it's about how soon you can be found.
Second, list your carried survival equipment in the remarks section of your flight plan, especially if you are flying long legs over water. Again, valuable information!
Lastly, list your survival equipment in the remarks section of your EPIRB or PLB registration. Once your distress signal is received, it will also show RCC what equipment you have on board. With this information, the searchers now have a better perspective of what they are searching for, and this information increases both your POD and your POS in the eyes of the folks looking for you. In other words, the primary target will be an aircraft, the secondary one will be a life raft with signaling devices, the tertiary one will be a person in an orange lifevest with water-activated lighting, and finally a person in the water with no floatation or signals. As you move down the list of targets, your POD/POS scores go lower.
How do your company's products aid in a person surviving a crash over water?
After retirement from the U.S. Coast Guard, I designed a means to increase the scores of the person with a life vest and the person without one. The AST Overwater Pouch is a fanny pack that allows you to wear it while flying an aircraft. I know that no matter how much I stress the importance of wearing a life vest while flying, people will still choose to leave it off. In fact, I witnessed as much in the many years I was a survival instructor for the Cayman Caravan. I have pretty much come to the conclusion that it all comes down to ego;. some believe that if they're seen wearing a life vest in the cockpit, it will display inferiority or lack of confidence. To us, it is one of those things in aviation that is better to have and not need than need and not have. Our AST Overwater Pouch will not provide floatation, but if nothing else, it will increase your target size tremendously by the signaling equipment contained within."
Does wearing a life vest mean I will be found?
The life vest is third on the scale of POD, but even the bright orange bladder is actually very difficult to spot from the air, especially at night, in weather or heavy seas. Placement of signaling equipment on your life vest is paramount in being spotted. The AST Signal Kits are small (5"x5"), attach to a life vest or your belt, and boast everything from a SOLAS whistle to a 406MHz PLB with GPS. Simply placing this kind of survival equipment in your aircraft and listing it increases your chances of survival by a factor of three. It will significantly increase your chances of survival; it will give your searchers multiple search target factors (thus prolonging the search), and will give your loved ones a significantly better outlook for your safe return. DOWN WIND
_________________________________________________________________________________
Cessna Owner Magazine- An Insider's Approach To Effective Water Rescue
_________________________________________________________________________________
Florida Sport Fishing Magazine
________________________________________________________________________
Florida Sport Fishing Magazine -

Inflatable Life Vests
_________________________________________________________________________
© Aviation Survival Technologies.
All rights reserved.