| | |
| --- | --- |
| Orig. Price: | $4,125.00 |
| Sale Price: | $3,900.00 |
| Availability: | Allow 10 Days For Build-Up |
| Prod. Code: | WLR124 |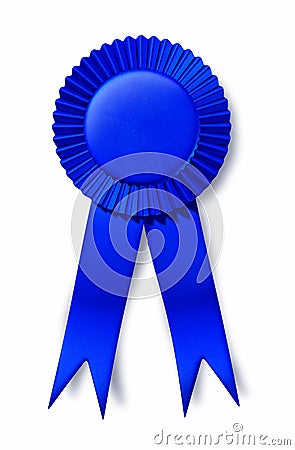 Randy's Choice!
At only 36 lbs., this six person liferaft was designed with the offshore pilot in mind!
The large twin-tubes provide a high freeboard - necessary to keep the offshore seas out of your life raft.
The Winslow Automatic Inflating Tri-Arch Canopy System is designed to keep the life raft canopy walls off of your head.
The Winslow 12DF double inflatabe floor, gives you eight inches of insulation between you and the cold moving water below.
The large Pentagonal Ballast System provides tons of stability and helps to slow your drift rate.
Weighs only 36 lbs. (10"H x 15"W x 23"L) vacuum packed - for three year recertification. they pick your Winslow life raft up at your house or at your office. Who else does this?
I can add a PLB, a watermaker, water packets, prescription meds, sunglasses, etc. to your Winslow life raft survival equipment package. Just let me know. Keep in mind that as you add items to your Winslow life raft S.E.P., you also add weight to your ultra-light 60ULO life raft.
Twin buoyancy tubes for a higher freeboard, a 12DF Double Inflatable Floor for hypothermia protection, and a three position (closed,sail, convertable) rip-stop nylon canopy on a heavy-duty tri-arch support system gives this liferaft the features needed for survival in warm or cold offshore environments. Packed Size: 10" H x 15" W x 24"
Twin Buoyancy Tubes

CO2/N2 Inflation System

Three (3) Position (Closed Sail & Convertible) Rip-Stop Nylon Canopy

StoreSafe Dry Survival Gear Stow Pockets (5 ea.)

Sure-Seal Closures w/ #10 YKK Heavy-Duty Zippering

Dual Main Zipper

Tri- Arch, Auto Inflatable, Heavy-Duty Canopy Support System

Oversized Front Boarding Entry w/4 Rung Boarding Ladder

Interior Assist Ladder w/Quick-Release Fittings

12DF Double Insulated Floor

Combination Foul Weather Observation Port Hole & Water Collection System w/Clear Seal Closures

Water Activated Interior/Exterior Survivor Locator Lights

Quick-Grab Pelican Magnum MityLite Flashlight on Arch

Auto-Deploying Hemispherical Sea Anchor w/ 100 feet Line

Floating Heaving Line (100 ft.) w/ Buoyant Throwing Handle

Unidirectional Retro/Radar Reflective Segments On Arch, Under Liferaft, & On Canopy

Pentagonal Ballast System

1" Exterior Lifelines & Interior Grasp Lines

Pressure Relief Valves

Topping Off Valves

Urethane Valise

Ultima Wrap Vacuum Packed
Survival Equipment Package Contains:
Manual Inflation Pump - Spring Loaded Return w/Adapter

Repair Kit (Includes: Repair Tape, Repair Clamp (3"), and 2 PRV Plugs w/Tether

Collapsible Bailer Bucket

(2) Paddles w/Retro Reflective Segments

(2) Sponges

Signal Mirror

Greatland Rescue Laser Flare (Red)

First-Aid Kit

Raft Knife

Utility Folding Lockback Knife (SS)

Survival Manual
Didn't have time to grab your ditch bag? No worries, let me install a Personal Locator Beacon (PLB) in your Liferaft Survival Equipment Package (SEP). See PLBs below.
Note: This liferaft is also available in a hardcase pack (8"h x 16"w x 22"l) at no extra cost. See "View Images" above and indicate your choice on "Option Choice" at checkout.